The ZAR Bank Notes 1900
Pretoria Issue
The first banknotes issued by the ZAR Government during the Boer War were emergency notes dated 28.5.1900 essentially for the payment of Boer Government officials and military supplies. They were issued At PRETORIA under ZAR Law No.1 which the British repudiated immediately (proclamation No.8) saying they would not be recognised except as evidence of war losses. The British later relented and honoured notes passed by the Central Judicial Commission.
They did not circulate long in Pretoria. Ten days later on June 5 1900 the British marched through the capital town with their bayonets fixed and the Boers elected not to engage in a pitched battle and retired to Machadodorp and then to Pietersburg (where a second issue of notes was made).
All Pretoria notes were hand-signed by J.S. Marais, auditor-General, and N.S.Malherbe, Treasurer General. The wording on the front of the notes reads: "The Government of the South African republic promises to pay the bearer of this note £100 pound sterling, according to law No.1, 1900, of which articles 2 and 3 are printed on the reverse of this note. This note is guaranteed by all fixed properties of the State as defined in Law No.1"
1900 a complete set of ZAR Pretoria Bank notes held by the Balson Holdings Family Trust

| | | |
| --- | --- | --- |
| | | |
| One Pound in VF/EF | Five Pound in EF (Earlier note) | Ten Pound in EF |
| | | |
| Twenty Pound in EF | | Fifty Pound in VF/EF |
The common reverse - zoom in on text below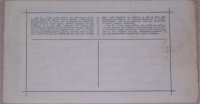 Click on image above to see text on reverse of bank notes
More on the Boer War Bank Notes at this link
Value in 2005: The 1900 ZAR £1, £5 and £50 bank notes are highly sought after - valued at over US$1,000 in Unc. Rarely seen on auction.
Pres Burgers)
[1872: Zuid Afrikaansche Republiek (ZAR) £1 Note] [1874: Coarse Beard Burgers Pond] [1874: ZAR Patterns]

Pres Paul Kruger
[1892 Double Shafted Coins] [1892 - 1900: ZAR Paul Kruger Coins] [OFS Postal Notes]
[1900 Pretoria Bank Notes] [1901 Pietersburg Bank Notes] [1902 Te Velde Bank Notes] [Boer POW notes]
[1902: Veld Pond] [ZAR Coins tampered with by Boer and British Prisoners of War (POWs)]
Boer War Siege notes and exonumia
[1893 Bechuanaland Border Police Coins] [1899- 1900: Mafeking Siege Notes and Newspaper Siege Slips]
[1900 Marshall Hole Bulawayo Card Currency]
Miscellaneous Exonumia
[Who is Paul Kruger] [Title Deeds signed by Kruger] [Lord Roberts' proclamation of Kruger's desertion - Sept 1900]
[Contemporary Books on Boer War] [Kruger's Unique Family Photo] [Other Boer Coins & Medallions]

[Zuid Afrikaansche Republiek Coins and Notes] [Web Site Text Site Map]
[Tokencoins.com Home Page]